Do you want to start selling in Kuanto Kusta? It is the referral Portuguese marketplace, with more tan 65 million visits in 2020 and more than 19 million unique visitors.
Some enviable figures, no doubt. Selling in its marketplace is not complicated, but there are certain things that you should know before you start, and that I will tell you on this post.
Kuanto Kusta its a generalist marketplace that works at a national level, it doesn't sell internationally, which has a very good point, because there is much les competition.
In addition, this marketplace has a peculiar feature, which is that it doesn't admit duplicate products. This means that, for each product (for example, collagen from Brand X), you will have a list of all the brands and companies that sell that product, and you can choose the one that you like most.
How much does it cost to sell in Kuanto Kusta?
There are no initial or monthly fees in this marketplace
. Kuanto Kusta will only earn money when you do, because its form of payment is a comisión for every completed sale. A percentage which varies depending on the product category you sell on.
For example
Healthcare: 8%
Motorcycle tires: 7%
Decoration: 8%
Agricultural machinery: 5%
Religion and esotericism: 10%
Kuanto Kusta's Top selling categories
are, in order, Home Appliances, Computers, Smartphones and Accessories, Sound, Health, Beauty and Decoration.
Kuanto Kusta's FBA
Currently, they do not have FBA, or Fulfillment Service, since they do not have any suitable warehouses for this, but it is a future project they have in mind.
How to position your products in Kuanto Kusta
For product positining, each marketplace has its own algorithm and values certain things that other may not do.
In general, to position your products in Kuanto Kusta,
the store's performance is the feature that is most taken into account
. This is usually a mix between how many positive reviews you have; the number of orders; clicks and sales; number of returns; the time you take tos ship your products, etc.
That is what performance means, summed up, and it is what will make you reach the top positions in the search results.
In addition, it is also reflected in small labels that they place on each product, such us
Top 1, or Top 5.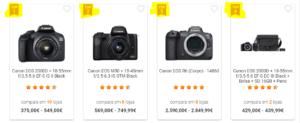 But that's the first factor for positioning. In Kuanto Kusta we also find a second type: the
Top Box
. As you will probably remember, I told you that is this marketplace there are no duplicate products, but several stores that sell the same products, each with its own price.
Well, when a user clicks on a certain product, he or she will get a list of all the stores that are selling it, so that it can choose which one to buy it from.
But in that list, the only positioning method in the price, together with the shipping costs, as you can see in the image.
The store with the lower price will have the Top Box.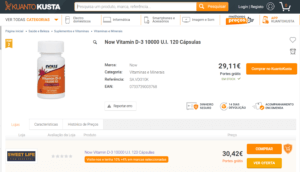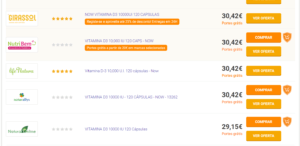 So, the question may arise:
Does it really benefit that the same product is sold by several stores?
I will give you the answer: the benefit would be if you are the original brand itself, or the manufacturer, and you sell in Kuanto Kusta, because you will be able to put a better price than your distributors, since you have a higher profit margin.
And, when the price of a product has dropped a lot, they highlight it even more with the "
Imperdível
" label.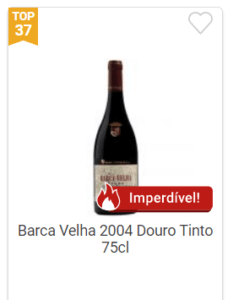 How to register on Kuanto Kusta: Step by step
To begin with, you must provide you Tax Identification Card, the ID for your business.
Afterwards, you must provide a data feed with all the information regarding your products, which I will explain in detail in the next section, preferably in XML or CSV format. Here's an example of the structure you must follow: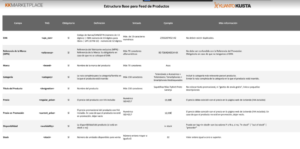 Easypay. You Will also have to register yourself on this financial server when you créate your Seller account. And EasyPay Will be in charge of making your payments, on the 15th and 30th of each month. It has no additional cost for the Seller, since it is managed by the marketplace.

They'll ask you for:
Code of the permanente registration certificate
Declaration of the last effective owners
IBAN
Copy of the legal representative's identification
Proof of residence of the legal representative, with an issue of less than 6 months (water, electricity, gas bill, etc.)
Once the template has been defined, they will send you a registration link to Kuanto Kusta, where you will have to fill in the following information:
Click on "
Siguiente
" to begin with the registration process.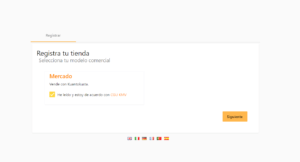 Then, it will ask you to fill in your
business and contact information
.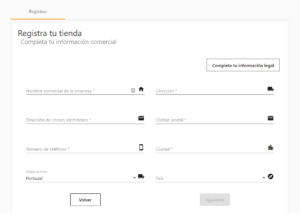 Then, that you fill in the
legal information
and, finally, information about you
shipping company.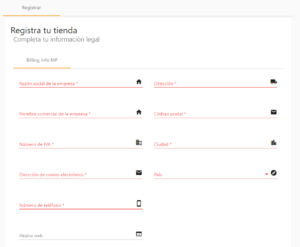 And that would be all!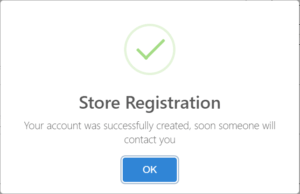 After this, you will simply have to send them your store's logo, in PNG or JPG (150 x 80) with a white or transparent background.
And, finally, clarify what the shipping costs of sending your products to Portugal will be.
And so, you would have finished you registration and you would be ready to sell in Kuanto Kusta.
How to upload you catalogue into Kuanto Kusta?
Kuanto
Kusta has its own internal catalogue team, the Content Department
, who are in charge or receiving the information from future Sellers of their marketplace, organizing and curating it to be able to fit it into Kuanto Kusta's structure.
But, of course, as I just mentioned, it has to be the Seller who provides the data. They will ask you for a series of data that you must fill in, and from there, the integration can be done in two ways:
Via a Prestashop, WordPress or Shopify module
Via an API
Via Excel file
This is to say that, all the products that are uploaded to the marketplace, no matter if you are adding new products to your existing catalog because you have been selling in Kuanto Kusta for a while, or you have just started and want to upload all you products at once. Whatever it is,
everything goes through them beforehand
, and they have to review it before adding it to the marketplace.
They don't usually reject products, and if they do, it is usually because some of the essential information is missing. So, if this is your case, they will indicate it to you, and you will simply have to complete the selected fields and sent it again.
Another important point is that
the information you provide the marketplace about your products must be in portuguese
. In any case, it isn't neccessary that the packaging or the lettering surrounding the product is. It is highly recommended, but not required.
Advertise your products on Kuanto Kusta
A good strategy to start positioning is to invest in advertising. Because you arrive with your new product and you are not going to appear first, because you have no performance at all.
However, if you pay to appear in the first search results, you'll start getting your first sales, your first clicks, and you will start the journey of climbing positions, little by little.
Remember this last thing: Little by Little.
It is a long-term investment
, and it will take you 6 or 8 months to Start positioning.
In Kuanto Kusta you have several options to place your ads: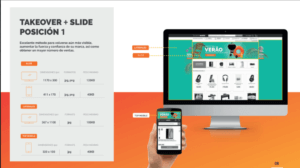 On the
sides
or the
footer
of the page: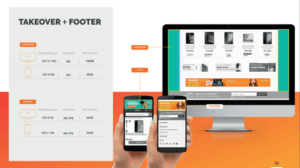 On Banners
 that appear in the "Recommended for you section":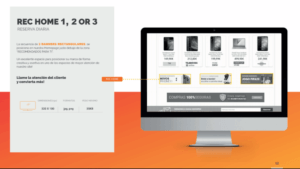 Search Ads on the
different category pages
: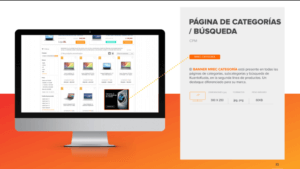 Anyway, there are many options, and prices vary from one to another, of course. For example, you also have the option of creating a
landing page with your own store where you can advertise all your products
.
The rent for the first examples that I just showed you is per day, and it costs:
• Takeover + Slide in position 1: 
2.000€ per day
• Takeover + footer: 
1.750€ per day
• REC Home 1, 2 or 3: 
100€ per day
• And the results on the category page are paid at Cost per Thousand Impressions, being
3,5€
 if you have more than one million impressions; and
4,5€
 if you have les than a million.
Conclusion
At TAKANA we are already accompanying companies in their projects with Kuanto Kusta, and increasingly in more marketplaces. Don't let Amazon be your only sales channel. Grow towards more marketplaces with better advantages, such us less competition or national reach. There are fewer barriers than you imagine and, if you ever have doubts or want to expand your project, you can always write to us and we will help you with everything you need.